Testimonials


"Rob Sequin has earned my utmost trust as a domain broker handling sensitive transactions involving large sums of money.
At a time when the domain brokerage industry is expanding rapidly in an unregulated and unlicensed environment, veteran brokers like Rob Sequin who have deep experience and time tested integrity are rare indeed.
I couldn't recommend Rob more highly!"
Rob Grant President WebMediaProperties.com and RealEstateDirectory.com


"Rob did a great job of helping me obtain several domains that I had tried to buy on my own. Before I met Rob, I had no idea there were people that specialized in domain acquisition and I wasted a bunch of time trying to do it myself.
Rob was able to successfully buy the domains I wanted within a few days of our first conversation. I would recommend Rob's service to anyone trying to obtain the perfect domain."
Jeffrey Thomas - Thomas Company


"Rob proved to be the perfect choice for our plan to acquire our desired domain. Selecting a partner in this industry wasn't easy, but we relied on his track record and after some initial calls, we felt Rob understood what we wanted.
The domain acquisition phase was very smooth and Rob did an excellent job in setting expectations, commenting on progress and being very open about possible options and next steps throughout the negotiations. Working with Rob was great and we certainly recommend his services!"
Tobias Zehnder - webrepublic


"I would highly recommend working with Rob if you're looking to purchase a domain. He helped us secure our brand with the exact match domain name and for less money than we expected to pay.
He kept me posted with detailed updates so I never had to wonder about the status of the negotiation, purchase or domain transfer. We look forward to working with Rob in the near future. "
Brett Cohen, BestTickets.com


"Cambridge.com! We wanted it and without Rob as our domain buyer broker, there's no way we would have been able to acquire this highly desired URL.
He also acquired Brookline.com for us. He negotiated the purchase from a domain investor who is known for not selling his domain names but Rob was able to work out a win/win deal."

Doug Tanger, President, Kirkland Holdings LLC


"Rob has developed a great system for researching and qualifying end users and pro-actively marketing domains for sale to qualified prospects. Of course not every domain is sold but his research and marketing efforts result in added value to the domains he has handled for me."
Alan Hack - NamesPlusMarketing.com


"Rob was instrumental in finding the domain owner and negotiating the purchase of a highly valuable geodomain on behalf of my company. Hiring the services of a well known broker like Rob gave me the confidence that I would be getting the domain I want, at a fair price.
I would definitely recommend Rob´s services to anybody looking for a fair and secure domain purchase."
Enrique Homs - Monterrey.com


"Rob was acting as a seller's broker when he approached me to offer a six figure country .com geo-domain for sale. He was very professional from the initial contact right through to the transfer of the domain. I look forward to working with Rob again and would recommend his services."
Igal Lichtman (RIP) - Traffic Media


"I appreciate you acting quickly once I gave the domain name to be purchased. You were on the top of it at every step of the way, from negotiating, purchasing, handling a safe and completed transaction to finally making sure that the domain was in my name. You also kept me posted and updated with information which was very crucial and professional.
I am happy I selected you for the job. It has been a great pleasure doing business with you.
Geetha - Design Mantra


"I've sold a number of domains, including what I consider a very
valuable one, through Rob. The process was quick, painless, and
professional."


"I have known Rob for several years. We have done business together and were on a geodomains panel together. I am very comfortable saying that I look forward to working with Rob again on another deal."


"My first opportunity to work with Rob was on a multi-million dollar domain transaction. Unfortunately, he represented the other side! I was so impressed with his professionalism that I am determined that next time he will be on our team."
Portfolio Manager (name withheld by request but available as a reference)

About Me
I have been fortunate to work with and get quotes from a variety of clients and some well known domain industry Players. I have been in the domain business since 1998, have bought and sold hundreds of domains for myself and clients and am well known (and humbly suggest, respected) by most people in the domain industry.
I have been quoted in ABC News and the Christian Science Monitor. I was a panelist at the GeoExpo in Chicago and featured in the DNJournal wrap up (about 2/3 the way down the page you can see me at the International Geo Domains panel).
I have been a panelist at TRAFFIC in Miami Beach and have been a longtime member of several domain name forums. You can see my comments regularly at DomainNameWire.com, Elliot Silver's Domain Investing, TheDomains.com and many other domain blogs and forums.



and mentioned several times in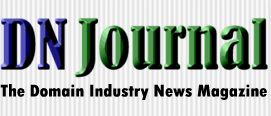 Got the #4 spot for a domain sale
DN Journal lowdown for my Creative Domain Marketing page
One of the few domain buyer broker deals that was not under NDA
Elliot's blog about the Cambridge.com deal
...and many more